Reading
At William Gilbert Endowed Primary, English equips pupils with skills and articulacy that will enable them to understand and influence the world as they grow. These skills include the ability to interpret and to express meaning from a range of sources and in a variety of contexts, and to understand and develop complex ideas. Our aim is for pupils to find, long after their time with us, that the English skills they have developed will continue to widen their options and underpin their successes, whatever their future path in life may be.
English is an overarching discipline; it is the medium through which meaning and expression is conveyed and the gateway to other branches of learning. Our English curriculum encompasses the National Curriculum Aims to ensure all pupils experience and develop high standards of language and literacy, equipping them with a strong command of the spoken and written word, and to develop their love of literature through widespread reading for enjoyment.
Reading
We ensure that our children will experience a wide range of texts that promote fluency, understanding and develop regular reading habits. In school, texts are chosen to reflect our rich literary heritage and we place an emphasis on regular reading and reading for pleasure, both in school, and at home . Through a progressive use of language rich texts, children's ability to work with more complex language is developed. Engaging texts are key to the planning and delivery of Reading and Writing in our school.
Our aim is for all children to be fluent, confident readers who love to read.
Reading opens the door to learning. A child who reads a lot will become a good reader. A good reader will be able to read more challenging material. A child who reads challenging material is a child who will learn. The more a child learns, the more he or she will want to find out.
Early Reading – Early Years and KS1
We aim to create a love of reading, by sharing daily high quality books with our children, by reading to and with them, and by supporting our parents to make reading an enjoyable part of their daily routine. We choose books that make our children think and question. Our books both reflect the community in which the children live and introduce them to lives different from their own. Children read widely across the curriculum, in all forms, including non-fiction books, magazines and newspapers and digital formats.
We use the Read Write Inc. (RWI) programme to get children off to a flying start with their reading. RWI is a method of learning centred around letter sounds and phonics, and we use it to aid children in their reading and writing.
Using RWI, the children learn to read effortlessly so that they can put all their energy into comprehending what they read. It also allows them to spell effortlessly so that they can concentrate on composing what they write.
When using RWI to read children will:
· Learn that sounds are represented by written letters;
· learn 44 sounds and their corresponding letter/ letter groups using simple picture prompts;
· Learn how to blend sounds;
· Learn to read words using Fred Talk and sound buttons;
· Read lively stories featuring words they have learned to sound out;
· Show that they comprehend stories by answering questions;
When using RWI to write children will:
· Learn to write the letters/ letter groups which represent 44 sounds;
· Learn to write words by saying the sounds in Fred Talk;
· Write simple sentences;
What does a Read Write Inc. lesson look like?
Each lesson has the same structure so that children focus on the new learning rather than worrying about what is going to happen next. Children are grouped according to their ability so that they only tackle work that is achievable making it more enjoyable and allowing learning and confidence to flourish side by side.
Supporting at home
Using RWI, the children learn to read effortlessly so that they can put all their energy into comprehending what they read. It also allows them to spell effortlessly so that they can put all their energy into composing what they write
Learning to Read at William Gilbert School – Presentation for Parents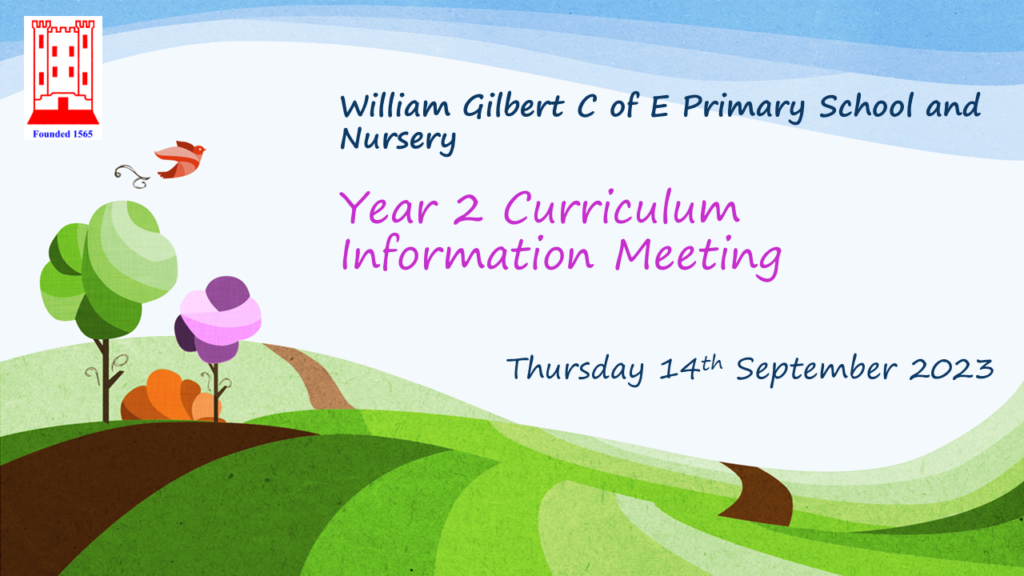 RWI Pure Sounds
Learn how to blend sounds and read words using Fred Talk. Words that can be blended with the sounds that they have learnt are called Green Words
Learn that some tricky words that cannot be sounded out easily – these are Red Words
read fun and lively stories featuring words they have learned to sound out and show that they comprehend the stories by answering questions and discussing the text
Additional help at home
Quick swipe PDFs
Load these up on a tablet or phone whilst at home or in the car and encourage your child to read as many words at they can by swiping left or scrolling down. The red words are words that we hope children learn by sight.
Read Write Inc. grouping across Reception and Key Stage 1
Pupils are grouped in ability groups for phonics teaching. Group run across Reception, Year 1 and Year 2.
The school sends home books that link directly to sounds they have been working on and the material also contain the sounds that have been learnt so far. They will have a phonics toolkit containing sound flashcards, sound mats, sound recognition and writing sheets, red words book and their reading book.
Reading Books
In the Early Years and KS1 children will ready their Read Write Inc books and associated book bag books. Children also take home books from our library for adults to read and share with them.
In KS2 we aim to provide a range of inspiring and enjoyable texts from a variety of fiction and non-fiction ranges. As children progress to longer and more complex texts, they will stay with each text for a longer period, but are encouraged to read regularly and maintain a regular turnover.
We also use a range of other published sets of books to meet the needs of the curriculum. These texts will be carefully selected by teachers depending on the needs and interests of the children. We are proud of the range of books that our children have access to but we are always improving on the texts we use.
Children can access further reading books in their class reading areas and the infant and junior libraries. These books are well stocked and regularly updated. Thanks to the generous response of parents, and the PTFA, there are many new books in classrooms this year, taken from age appropriate recommended lists, which include a mix of recently published and classic work, and have proved very popular with the children. It is a real pleasure to share "fresh" books with children in this way, and we will be updating and continuing this scheme.
William Gilbert Primary School – Year 1 Phonics Assessment Results
2018 School
2017 School
2017 National
2018 School
2018 National
2019 School
2019 National
2020 School
2020 National
2021 School
2021 National
2022 School
2022 National
Attainment
% Year 1 Passed
100%
81%
94%
83%
92%
83% (based on 2018 national)
97%
83% (based on 2018 national)
94%
–
89%
Phonics Letters of Success
Reading opens the door to the whole curriculum – How parents can help create a reading culture in their homes
Research shows that learning to read is directly linked to children's success at school and beyond. It also shows that those who read regularly and for longer dramatically increase the number of words they are introduced to. This in turn impacts on their success across the whole curriculum.
We believe that the relationship between school reading and home reading is vital. It is never too early to start sharing books with your child. Learning to read is about listening and understanding as well as working out print. When children hear stories, they are exposed to a rich and wide vocabulary. This helps them build their own vocabulary and improve their understanding when they listen, which is vital as they start to read. Some of the things that you can do include:
Reading aloud to your child, talking about the words and pictures, and sharing ideas about the book.
Reading yourself: Children who see adults reading, and enjoying reading, are much more likely to want to read themselves
Making sure your child is surrounded by books: You don't need hundreds of books at home and you don't need to spend lots of money! We recommend regular visit to our local libraries in Duffield and Belper.
Most importantly, talk to your child. Spend time with them, doing simple activities (playing, cooking, making something or playing a game). As you talk about what you're doing, you are helping them to learn new words. Later, when they see words written down, they have already heard them and know what they mean.
How should I read to my child?
As you read to your child, bring the characters to life – talk about the characters, the drawings and the events so that the story starts to come alive.
Don't be afraid to try different voices or try out your acting skills! Remember that your face says it all so exaggerate your expressions.
Emphasise repeated words and phrases ('I'll huff and I'll puff!'). Encourage your child to say the words with you.
Turn off the television and concentrate on enjoying the book.
Try audio books that the children can listen to in the car together on journeys, on tablets or phones.
How often should I read to my child, and how long for?
Be guided by how long your child will listen for. For younger children, this may be quite short periods of time, while slightly older children may be readier to listen for longer. Many experts suggest that a routine helps to support reading. A bedtime story can be a nice way for you to spend a small amount of time together and wind down after a busy day.
How often should I hear my child read? We recommend that you hear your child read five times every week. As your child progresses in their 'learning to read journey' the duration of these sessions will lengthen. By the end of key stage 1 your child will be reading with more confidence and fluency. You may think that they no longer need you in their reading journey. You are still play a vital role in this process. We still endorse the importance of hearing your child read to you as they progress through key stage 2. They will still need discussions regarding the language and plot of the texts they encounter. In key stage 2 the children are encouraged to record the reading at home they do in their 'home school learning' logs.
Reading Responses from year 2 onwards children will be given age and stage appropriate reading tasks linked to the book they are reading. These tasks are designed to encourage children to go beyond simply decoding and reading the texts. The tasks aim to develop their understanding of language, word type, text features, character analysis and their ability to re-read, scan and search the text for evidence to support the growing sophistication of their responses. We assign home reading books from Reception upwards. Every child is also issued with a Home School Reading log. At William Gilbert, we value and expect regular home reading. We ask that children read their home reading book at least five times a week to an adult. Please sign your child's Home Reading Record to say that he/she has read. We monitor reading records on a daily and weekly basis and ask that reading bags are brought to school every day
Support for Home Reading – Click here
Top 50 Books for Children
Questions to ask your child about the book they are reading